The coronavirus and travelling with an eTA Canada
Due to the measures taken by the Canadian government to reduce the number of coronavirus infections, travelling to Canada with an eTA is currently only possible under exceptional circumstances. On this page you can read what to consider and what impact this will have on your eTA.
Coronavirus (Covid-19) in Canada
The number of confirmed infections in Canada has risen to more than seven hundred thousand, and more than ten thousand Canadians have died of Covid-19. The Canadian government has therefore taken measures to reduce the further spread of the virus. Currently, only Canadian citizens and permanent residents and their immediate families, and persons with an essential reason to travel to Canada are admitted to Canada. All other travellers are subject to a travel ban.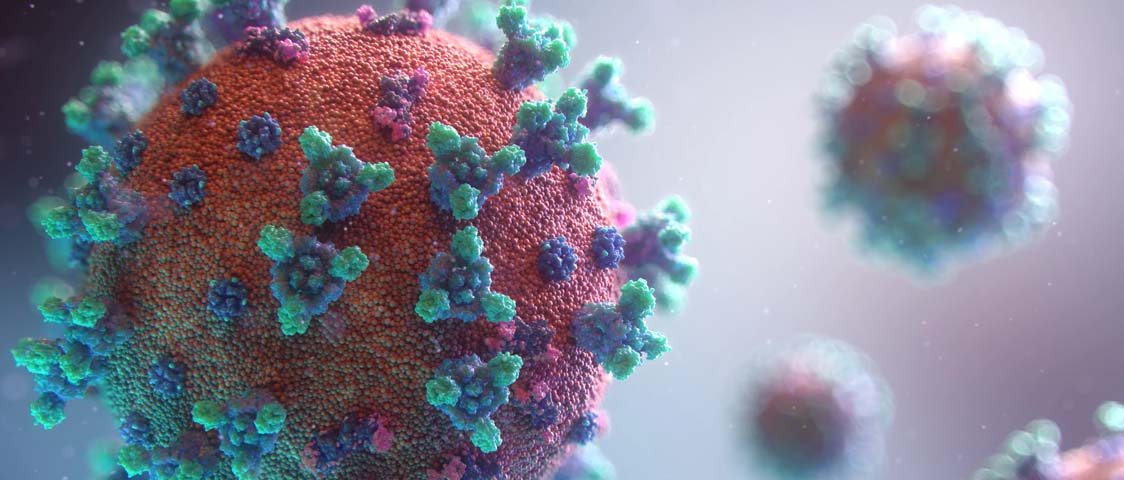 Consequences for travelling to Canada and the eTA
The temporary travel ban also applies to travellers who are already possess a valid eTA. It is not yet known how long the travel ban will last. It is possible that travellers will be allowed to enter in the near future under certain conditions, but this has not yet been confirmed by the Canadian government.
Applying for eTA still possible
Although it is currently not possible to travel to Canada, the eTA Canada can still be applied for in advance. Since this travel authorization is valid for five years, you have plenty of time to wait and see if and when your trip to Canada can take place. Already granted eTAs remain valid as normal. The average delivery time is still 72 hours.
Transfer in Canada also possible
It is currently possible to make a transfer or stopover in Canada by presenting your airline ticket to your final destination. There is no special eTA for this; you can just use the normal eTA, meaing you also have to meet the same requirements. Due to the coronavirus it is currently not permitted to leave the terminal during your transfer.
An eTA can still be applied for through the normal online application procedure for a transfer or future trip after the travel restrictions have been lifted.

Apply for eTA Canada
Limited group of people that can travel to Canada
A difference is made between "immediate family members" and other relatives of citizens and residents of Canada. Immediate family members may travel to Canada without further authorisation, but must have an eTA or visa and must present both proof at the airport and at passport control in Canada that they are immediate family members of a citizen or legal resident of Canada, and proof of that person's citizenship or legal residence in Canada. Immediate family members include spouses and underage children of residents of Canada, as well as persons who are the parents of a dependent or financially dependent child who is legally residing in Canada. (Financially) dependent children normally include those under the age of 21 who are not yet married, as well as disabled children living in Canada. British and Irish citizens who do not have close family ties to citizens or residents of Canada must apply for a separate permission to travel at the Canadian IRCC (on the website of the Canadian IRCC) in addition to their eTA application. They have to fill in the form "application for authorization and statutory declaration" to apply for the authorisation and then submit that completed form together with supporting documents. British and Irish nationals who want or need to travel to Canada for another essential reason must complete a web form on the IRCC website indicating why they urgently need to travel to Canada for an essential reason. This includes persons who need to travel to Canada, for example, for a funeral or to care for a loved one.
Are you already in Canada?
In that case, it is not mandatory to return to the United Kingdom or Ireland straight away. In order to limit the risk of contamination as much as possible, you are asked by the Canadian government to observe the following measures:
Maintain good hygiene (wash your hands regularly for 20 seconds, cough or sneeze in a disposable tissue or in your elbow, and touch your face as little as possible)
Stay at home in case of symptoms or if you are at increased risk
Avoid crowded areas and physical contact. Always keep 2 metres away from others. Only go outdoors if necessary and try to avoid rush hours
Disinfect any objects you touch
Wear a(medical or non-medical)mask
Measures that are in place succeed each other in quick succession. Keep an eye on national and regional advice.
Will I be refunded the cost of the eTA Canada?
Once you have submitted an eTA application and it has been processed by Canada's immigration service, it is no longer possible to cancel it. The Canadian government will not reimburse any costs incurred for an eTA, even if you no longer use it. Due to the long period of validity, you can still use your eTA if you travel to Canada within 5 years of being granted one (or until your passport expires). Check with your travel or cancellation insurance, or the airline with which you would travel to Canada, for any compensation for coronavirus damage.
Disclaimer: Despite regular updates, due to the rapid development of the coronavirus, it is not possible to guarantee that the information on this page about the coronavirus and travelling with an eTA is complete and up to date at all times.